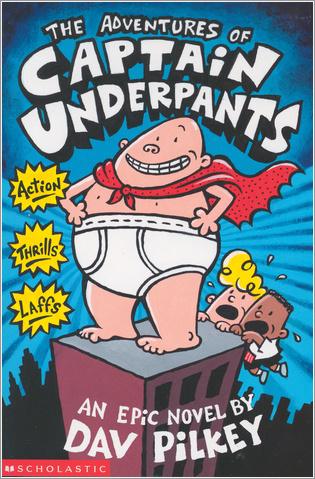 The best part of my day today was taking Youngest to the "P" section, for
Pilkey
, to pick out a new
Captain Underpants
book.
Cuz
it turns out, if you like a book, and you go to the library, sometimes they have
lots
of books like that.
And I had forgotten how exciting that is. Until Youngest showed me.
You know why?
Because
he can read, that's why. He's a bad-ass reading mo-
fo
, and he knows it.